Wow hasn't the time flown?  Two whole years.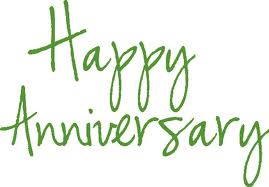 This little corner of the web that I started two years ago has grown fairly consistently, so thank you to everyone who has shared my ramblings, the articles and all the general information that spews forth from this adlled brain.  I love reading your comments and hope that some of the information I share is of use.
What started as a project to keep myself accountable to my continuation of a better me (in health and in character) has grown into something much more than that.  It's something I am fiercely proud of and something that continues to bring me great joy on a weekly basis.  I say it every time and mean it with earnest, that I will maintain this blog with more regularity, but alas time has gotten the better of my yet again.  Hopefully with the launch of the full new venture on April 8th (a date for the diary) I will be posting far more regularly and incorporating a new look to these pages.
I will explain more about the new venture when certain things are in place (I know, I'm such a tease). But for now I want to look back at the last couple of months and share what's been going on.  It's been a tad on the busy side.
Since the launch of the album the band hasn't really stopped.  Even in our down time, we managed to maintain momentum with the album and do as much promotional work as we could.  We had a feature in Metal Hammer, had lots of airplay of the new tracks and announced the 2013 leg of the Rage and Retribution tour, Oh and we also got announced for some festivals and as support to Queensryche (I'm super chuffed with that one as I grew up headbanging to those guys).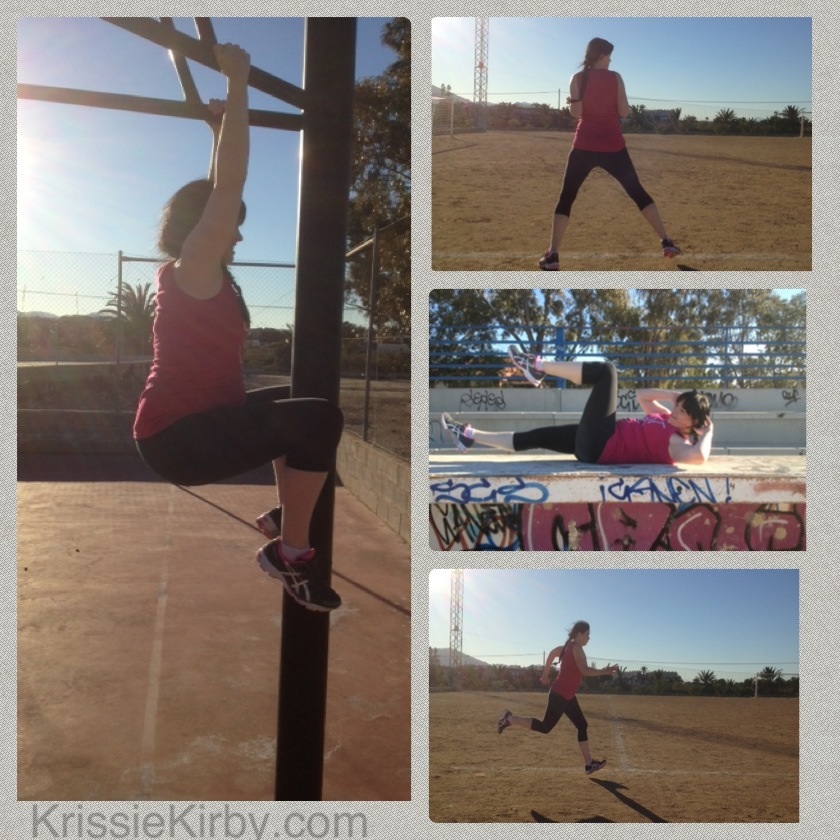 Over Christmas, Mr K and I proved you could workout anywhere as we were visiting my parent's (who have retired to Spain), getting some much needed vitamin D courtesy of that giant nuclear explosion called the Sun, and using the local park to do all sorts of crazy workouts. My parents are very lucky, in that that the park right next door to their house has football pitches, tennis courts, bleachers, basketball courts and more, making it a fitness buff's dream come true to get a good workout in on a regular basis.  The Spartan WODs came in handy for me to get to grips with training in different environments (which will come in very useful when I take that module next month to finish off my PT training).  I passed my Level 3 Advanced Training Approaches and Anatomy and Physiology modules, and also my Beginner Pole Instructor qualification and I'm coming up to my assessment for my Exercise to Music, and the last two modules for the Level 3. So all is on course to have completed all the main qualifications by the end of March.  I must admit to being utterly in love with training others to find their soul mate workouts, to find something that inspires them to be healthy.  It's quite a fulfilling job.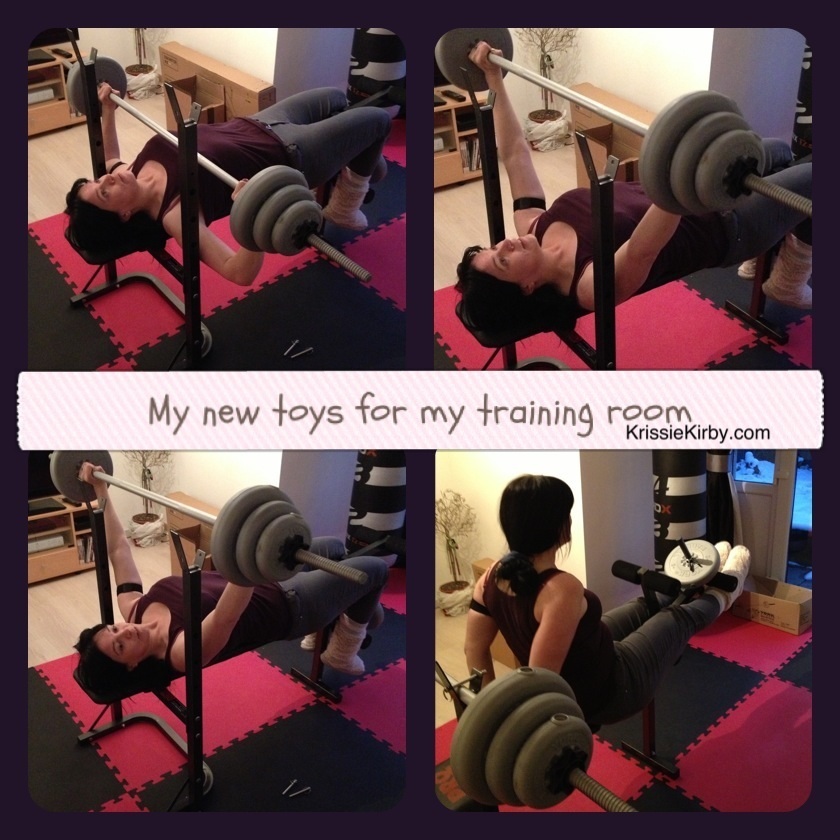 I have purchased a weights bench and some spin-lock vinyl, sand-filled weights, for my home gym, which have already proved invaluable.  So when I've been working late and get home I can get a fairly heavy lifting session in without having to go to the gym.  There are absolutely no excuses for me not to workout anymore.  I have so much home equipment now, that to not workout is not an option unless it's a rest day (and everyone MUST take rest days or you are going to injure yourself), or when my parents are visiting as they take over the basement. For those days I can just use my local gym.   I am really looking forward to ramping up my client base and being able to offer so many different training methods to get the best possible results.  It's something that I think every Personal Trainer should be able to do, offer a wide variety of training methods as one size doesn't fit all and if I can make working out as fun as possible then my clients are going to see quicker results.
As for the weight loss, well, I'm not worried about it anymore. I do weight myself periodically but more than anything it's what I'm eating that I've noticed has the biggest effect on how I feel.  If I have chips from the chippy, I generally feel sluggish for the rest of the evening.  If I eat a lot of chocolate (I do have some as I quite enjoy it still but nowhere near the amount I was having and not everyday either), the sugar crash is so horrendous that it's just not worth me having more than a few grams.  My eating is very clean these days.  At the start of January I invested in the KiFit BodyBugg to monitor my everyday energy expenditure and sleeping patterns. I have discovered that even though I may be lying down for 7-8 hours a night, I'm actually only getting between 3 -4 hours sleep, and even then it's sporadic and not all in one consistent block.  At most I get a full hour unbroken sleep.  It is little wonder that I wake up feeling dreadful.  And that is also impacting on my physical wellbeing, as I'm not getting sufficient rest.  So to ensure that I am getting more beneficial sleep, I am trying not to use my phone or iPad before bed, and I'm using the time to do my reading and research the old fashioned way, via a good book.  Something else that the BodyBugg pointed out was that I wasn't eating enough.  Yes really!  I am far more active than I thought, which is a very good thing of course, but as I'd not being fuelling myself sufficiently then my body had reacted adversely. Now I'm more mindful of how I can pad out my meals and am far more mindful of my snacks and the body fat has decreased, and my energy levels are through the roof.  So it's all going in the right direction.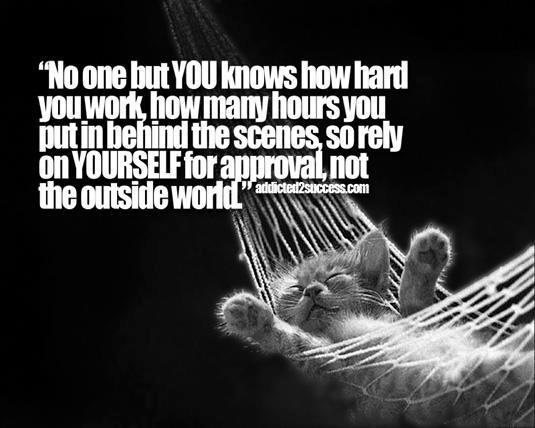 Something that struck me last night, as I got ready to go to a community gala evening, is how seriously comfortable in my own skin I have become.  Don't misunderstand me, it's been a tough old journey and I still have those days where I think 'urgh', but now it doesn't matter what people think of me or how they view me.  I am happy with me, and sure there are little things I think could be improved but isn't that the measure of success?  I've stopped comparing myself to others, because it doesn't matter, it really doesn't.  I'm me, and no one else is.  The only person I need to compare myself to was the person I was yesterday and even then it's not about how I look, it's about how I act. I've completed what I initially set out to do and that was to get healthy and to lose weight.  My goals are vastly different now.  I still want to be the best me that I can be, of course, and increase my own strength to show to myself what my body can achieve but I'm more concerned with how I am as a person and how I treat those around me.

So things that are coming up in 2013! Mr K and I have got our Season Passes for the Spartan Race UK this year. That will be kicking off in August and hopefully we will be completing the Trifecta in November finishing with the Beast (a half marathon with so many obstacles it's not funny, but I love it!). We hope to do at least 2 of the Zombie Evacuation runs, as they were great fun last year. There may even be a Tough Mudder in there somewhere if we have the time. I have some ideas for projects that I will start once the new venture has launched (April 8th remember), and I will be starting to teach one to one pole lessons from home for a while as well to build that up, as well as improve my own training and technique when it comes to pole. It's all go presently, and to top it all off we're back on tour with the band which makes me even happier. Always the performer ;). I'm so busy I don't sit still for more than a few seconds, unless I'm writing a blog of course. And you know I wouldn't have it any other way, I am loving life right now and long may it continue.