Denim – a woman's nightmare!
So for, oh I don't know how long, I've been on the hunt for a pair of jeans that will not make me look like I'm wearing incontinence pants or that I'm wearing a waist band a size too small giving that 'muffin' top impression – or worse still both at the same time, which is what my current jeans appear to do.
I have hunted high and low, scoured through racks of jeans, cotton jeans style trousers, bootcut, slim leg, skinny, wide leg, jeans at full price, half price and all the other various offers there have been with no sign of finding a pair that fit, or will not stretch too far and will not make me feel like I'm not a frumpy old bird on stage.
Lo, today broke that trend.  The hubby and I decided to go shopping.  Mainly for me to find some new training bottoms, but I thought what the heck, let's take a trip to the Levi's store and see what they've got.  I've not been able to go in that store without feeling like the fat pretender for a very long time.  The last time I owned a pair of kosher Levi's jeans I was about 23 and weighed about 145lbs. Today I decided to suck it up and see if I actually had achieved one of the win conditions I set myself 6 years ago or if I was still going to be that blubbering wreck in the changing room as I have been in the past.
You see, I distinctly recall when a friend of mine was getting married. My mother being the wonderful woman she is, took me shopping (my big sister came along too) to buy a new outfit for the wedding. I tried on various outfits and eventually I had to settle for a skirt and jacket ensemble that did nothing for my figure or self esteem. I broke my heart in the changing rooms that day. Nothing I tried would fit bar this purple mottled suit. Not my best week by a long shot. The daft thing is that this didn't stop the downward spiral. I got bigger after that day, and I think part of it was the old 'Oh nothing fits now, I'm never going to be thin, I'm never going to be this that and the other'. It's so hard when that thinking becomes the norm. It's difficult to really break that cycle. As the years went on, the hubby was witness to many occasions where I would walk out of changing rooms angry with myself, crying at the fact nothing I wanted to wear would fit this size 26 (uk) weighing in at almost 18 stone girl. It wore me out.
But fast forward back to today. Oh my, what a feeling!
I picked up the blackest jeans that Levi's had in store. I chose the pair that (ok they are the widest waist they have at 32 inches) I thought would be the roughly right size.  Now considering that I haven't measured my waistline in about 2 months, I'm thinking at this point I should have actually measured waist and hips before leaving the house but hey ho. I headed to the changing rooms, removed the current jeans (which are 2 size too big now) and placed each leg into the jeans in turn. I have to be honest I was quite apprehensive at this point and I was really waiting for the jeans to hit my upper thighs and not go any further. But no, they slipped on like a glove, the button closed without having the breathe in (how many of us have done that?) and there was no muffin top.  Yes, there was a squeal.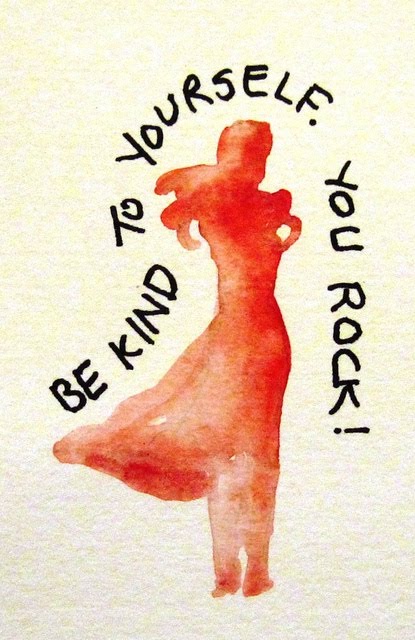 I left the changing rooms, the store clerk asked if they were ok, I regaled her with the tale of how it's been 12 years at least since I could fit into a pair of Levi's and then I walked to the counter picked up a second pair and paid – again telling the assistant behind the counter the same story with a stupid big grin on my face (I complimented her on her rather fabulous purple hat so that was my way of thanking her for listening to the exciting ramblings of this loon) and I walked out of Levi's with 2 pairs of jeans and a huge ego boost.
And the upshot of all this? It's made me ever more determined to hit my target weight loss of 100lbs. Because if that's the feeling I get now, then the feeling I'm going to get when I hit that target is going to be something pretty special. And yes there will be a huge blog when that day comes.
Much love
Krissie
x