So I'm going to try and do a weekly update with this blog…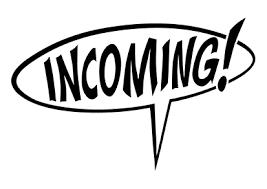 … (don't hold me to it, as often life gets in the way and blogging is the furthest thing from my mind most days) but I wanted to do a short update this midweek as a few photos have surfaced and I want to address them.
I do a ridiculous hobby called LARP (Live Action Role Playing), where we dress up as big goddamn heroes or political wranglers, magicians, the list goes on, and play out a plot, ad-libbing to our wannabe Oscar nominated actor hearts are full to bursting. It's great fun, it's often (like the system I attend), set in a magical world and I have met some of my closest friends doing this wonderfully rubbish hobby.
Once such event, a smaller one by all accounts, was held in a manor hours in Staffordshire back in February.
I was so looking forward to this event that I made my simple viking a dress befitting the extravaganza that she was attending – this event's runway was viking fantasy realness. I made the dress without nay real pattern, a hodge podge of two patterns and then hit and miss figuring out the corset for myself. As always, on the dress form the outfit looks stunning and I am incredibly proud of it. On me however……. yeah!
I am going to start this with stating that I took every compliment at face value and have not once thought anyone was paying lip service. I was very appreciative of the comments I got, including the very lovely comments from a professional seamstress friend whose opinion on these things means the absolute world. I have held those compliments close to my heart and I am grateful and humbled to have received them. Thank you. <3
Now on to how I see me. Remember, I have been 18 stone before, and I started this week at 14stone 8lbs. I have also been 11 stone 4 in recent years and my brain does a flip between seeing myself as fat when I'm not and more slender than I am. It's exhausting!!!
So when the the dress was on the dress form everything was fine. It worked out pretty darn well. I still am very proud of it and the hard work that went into it. what I hadn't realised is that I hadn't changed the measurements on the form in about 6 weeks or so and well, you can do a lot of damage to your waist line in 6 weeks…..as I found out.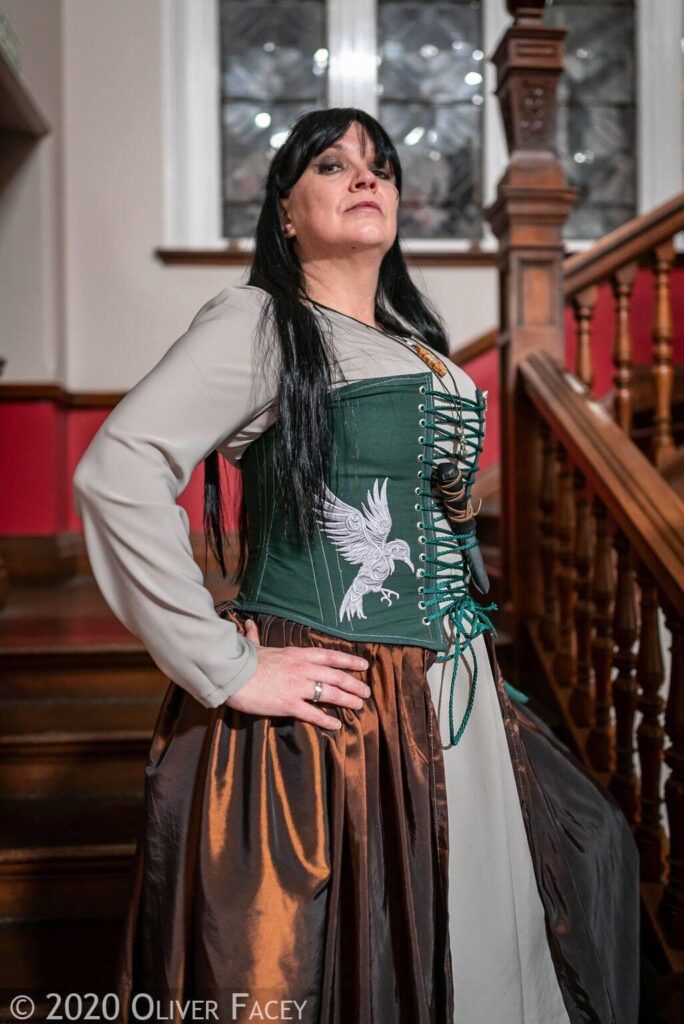 Then I put it on at the event……and it was too late to do anything about it. It's probably why I didn't properly self test at home. I felt self conscious the entire night and only posed for pictures once I'd had a LOT of red wine to drink.
Huge thanks to Oliver Facey for capturing the outfit in such a glorious setting. And this is the picture I like the best out of all the photos in this outfit but I'm not happy with how I look and I'm seriously not happy with how far I have let myself go. The stupid thing is at the time, I thought I was actually controlling my brain and the negative self image I have. Ummmm, no. Turns out I was in that downward spiral of denial yet again.
Sheesh!
Other pictures have come out form the weekend and I look fat and old in them all. Again please don't tell me otherwise, I'm not OK with where I am but I'm also not crying into a 400g bar of chocolate either.
I'd love this all the more if I was the same size I was April 2017. So I've set this bodice as a bit of a goal. Now it'll be huge if I lose 45lbs. But it should be about right when I drop say 15-20lbs. And the dress it is based off, the pattern for that was released a few weeks ago (one has purchased it already of course), so I'l be remaking this with the actual pattern once I hit my happy weight which is….well I don't quite know but it's somewhere around 160lbs or 75kg. The reason I don't know is because this is more about losing fat and building strength for me than the actual number but a ball park figure is good to have, as long as it doesn't become all consuming.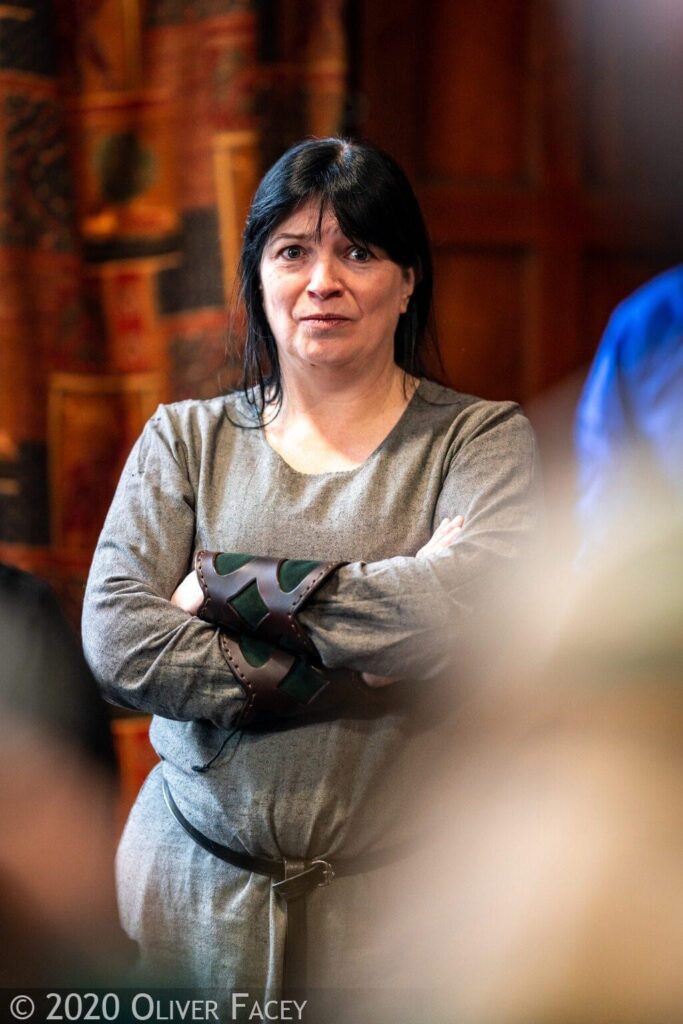 Here's another picture from the event and yeah, I've lost my chin again or should that be I've adopted a few? I've lost all the lovely shape in my shoulders and well, I look like a hock joint in the middle tied ready for roasting. Yes I am over emphasising. No I am NOT being too hard on myself. Just for those who didn't hear at the back, I AM NOT HAPPY WITH WHERE I AM. I am going to critique myself. I also look old and, considering I was asked for ID when purchasing wine on my 42nd birthday, I am not yet ready to lose the natural youthfulness in my face.
Wow this has turned into an essay. It was only going to be – hey I lost 4lbs already update. Yeah, so I've lost 4lbs since I weighed on Sunday. All I've done is cut the crap. That's it. My normal meals are fairly healthy, all veg and protein. It's not water weight either as I drink 2-4 litres of water a day habitually.
I have also lost 1.6% body fat. So yeah…… it's been a good week so far. I know this will slow down and my weigh in on Sunday will likely be about the same as it is now or a bit higher (tomorrow is my treat day, Wine, pizza and chocolate tomorrow) but I'm happy with that and i'm not snacking as much as I have been.
Ah It appears I have a lightbulb moment again……can the lightbulb stay on this time? Of course it can, if I'm disciplined. vigilant and stubborn 😉 Anyway, mentally I'm in the best place I've been for a long time. I am hitting 100-150 kettlebell swings a day with the 20kg and, now the adult leg (IKEA cube shelving) has been put up in my study/workout room I have space again to jump about like an idiot. So Turbofire is back on the menu.
Oh and for those who asked – here's the link to the old blog that started this whole thing off in 2010/2011 (I forgot the login details, hence the Mk 2 blog)
As always, be kind to yourself, you rock