Yeah so my head isn't in blogging at the moment.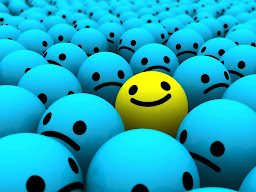 Work is stressful, last week was heartbreaking as my hobby of live action roleplaying lost one of the most colourful, lovely, caring people within it who was a close and dear friend. It's still hard to believe it's been a week already. We had a lovely online thing for him on Friday night just gone, it was emotional, cathartic and heartfelt. 
The chocolate remains an issue but I've decided to let it be what it is for the moment. 
Skating is going well. I've started to get better at it and am aiming to skate at least 1km every evening after work and more on the weekends if the weather remains as glorious as it is today. I apologise to everyone in advance for my brilliant white legs on show this evening! 
Weight has fluctuated a touch this week going up to 196.8lbs the other day but then mother nature hit me for six on the weekend and absolutely crippled me with pain. However, I expect it will balance out again as the week goes on (it's already dropped a little) and I am still in a positive frame of mind for a further loss on Sunday when I weigh, particularly bodyfat. 
The adventures in low/no alcohol have proven hilarious. No alcohol red wine is still as grim as I remember it being.There is a german pilsner we have found that's not too bad so I have ordered more of that and the Stowford Press low alcohol cider is the best of an otherwise 'meh' bunch. I have ordered alcohol free rum to see what that's like so….we shall see. 
So that's it for the moment. I maintain my kettlebell swings as much as possible but work has proven to take over a touch this last 2 weeks. It's balancing back out so that's something at least and I'm back swinging the 24kg bell. Oh i look forward to being back to swinging the 32kg 
As always be kind to yourselves, you rock! Krissie xx